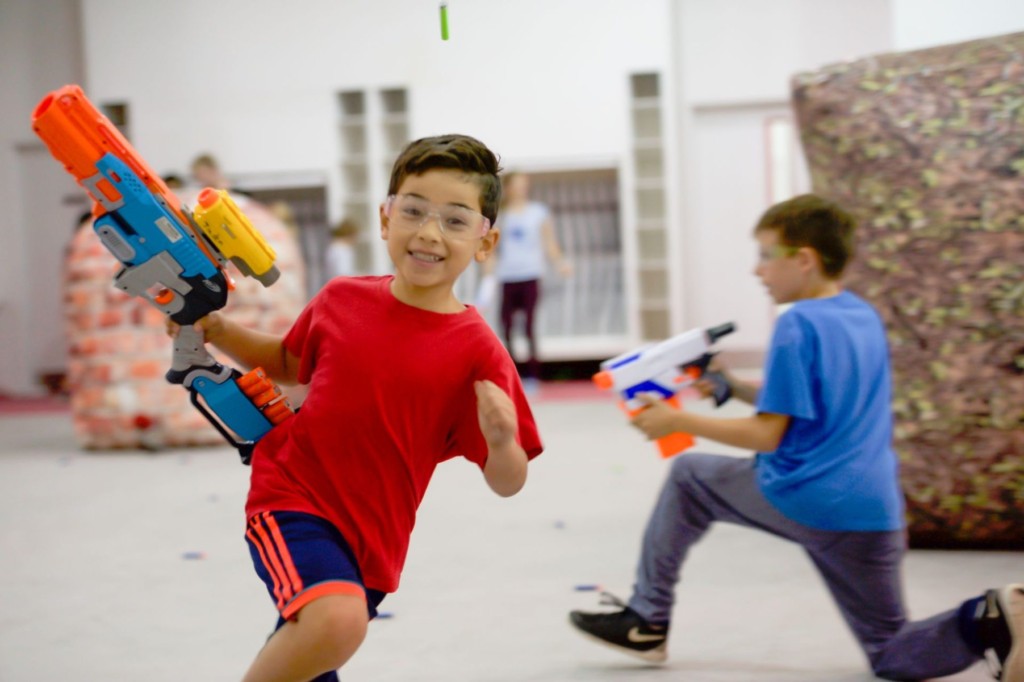 Now introducing our new NERF BATTLE Parties!
Choose from the following Nerf Party games:
Defend the Foam Pit – 5 vs. All
A team of 5 will build and control the foam pit. the pit protectors get three hits before getting out, the attackers get two. Rounds will last 5 minutes.
Capture the Flag
Kids will be split into two, three, or four teams. The first team to recover the opposing teams flag and return to their side wins. 2 hits and you are out. Rounds will last 5 minutes.
Free For All
Free. For. All.
Sitting Ducks
Two kids will run through the room from point A to Point B. Everyone else is in the foam pit shooting at the ducks. One hit and the duck is done.
To begin customizing your party click here!